Soul retrieval signifies the bringing back of a fragment of the self that has left at the time of trauma and although still attached energetically to the person is disconnected from the consciousness.
Soul loss is a shamanic term used to describe an imbalance caused by the loss or disassociation of some part of our vital essence ,a piece of the Soul absent lost in non ordinary reality. Whenever we experience a trauma, part of our vital essence separates from us in order to survive the experience by escaping the full impact of the pain…An "emotional splitting" can be caused by physical or emotional abuse, by a difficult upbringing, assault, rape, incest, sudden death of a loved one, divorce, accidents, surgery, serious illness. This is a survival response to avoid breakdown of psychological and emotional faculties. Sometimes these fractured soul parts return in time, but not always. Soul loss can manifest as depression, apathy, fatigue, loss of self esteem, feeling of "not being in my body", feeling of emptiness or fearfulness.
Soul retrieval is an ancient form of healing, in which the Shamanic Practitioner tracks the lost soul parts of the client and reintegrates them to restore balance. Soul retrieval returns the gifts and personal power that our lost soul parts embodies.
Most of us are looking for a strong sense of self. We find that the only feelings of wholeness come from within. We find that the outer security is false and that we must feel secure inside ourselves.. When we are all here , at home, it's much easier to feel peaceful and secure and in harmony with the greater whole.
A check list of symptoms:
Do you sometimes feel as if you are outside your body, observing it as you would a movie?
Do you suffer from chronic depression,
Do you struggle with addictions
Do you find yourself looking to external things to fill up an internal void or emptiness.
Have you difficulty moving on with your life after a divorce or a death of a loved one.
Do you have difficulty connecting with emotional feelings ?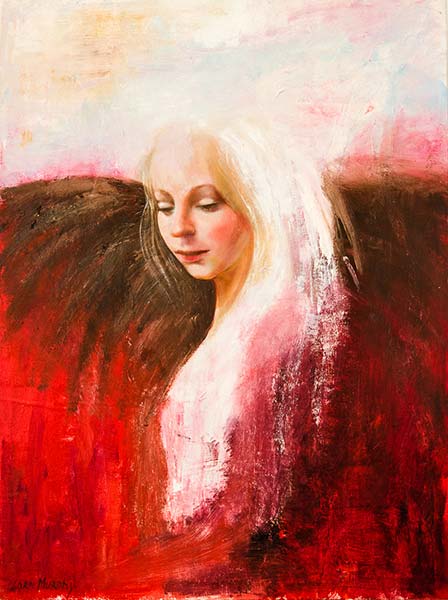 We give Thanks to the earth
We give Thanks under the apple tree
We give thanks at sunrise and sunset
Over blue waters we give Thanks
With tobacco we give Thanks
With blue corn we give Thanks
Our Souls are coming over mountains
Over rainbow of light
On the breath of tigers our souls are coming
We give back the souls we have taken,
Take back the souls we have given away
Gathering them up in our arms
We give thanks for our souls
For our children
We give Thanks
_Ellen Jaffe Bitz
by Lora Murphy